Un plan hot maintenant sur :
CubaLiBre-24

28 years old

Thomas

31 years old

Yaniss

22 years old

Baptiste

33 years old

titof758

24 years old

MaXense

34 years old
Data collected during registration is for the use of the company Cyric, the data controller, and its partners. It is used to offer you encounters that match your personality. You have the right to question us and to rectify, complete, update, block or delete the data concerning you, or to object to the processing of said data or to its use for marketing purposes by contacting us at the address mentioned in the General Conditions of Use.
Last men to have signed up
Our service has real experience in helping gay guys meet each other.
The site has been online since 2010.
Thousands of men use our services every day.
All profiles on this site are real. They are verified by our moderators before appearing on the site.
---
A whole new way of meeting people!
You favourite site is now available on: Computer, tablet, mobile...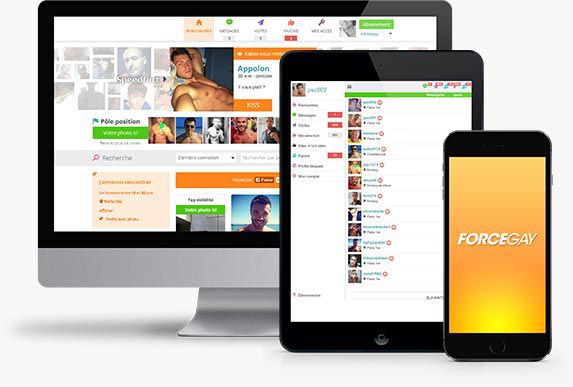 ---
More features for meeting more people!
100% Gay Chat
Personal Messaging
Live Webcam
Speedflirt®
---
The n°1 solution for hot dating
Discover on this site by getting yourself new quicker fonctionnalities who will allow you to meet partners in no time and the right one. Chat webcam,email contacts,photos with adds, geotargeting search, will allow you to date in your area and find the best partner possible. Singles to your likings thanks to a precise criteria selection, send him a message, or use the chat to see if you have mutual feelings.